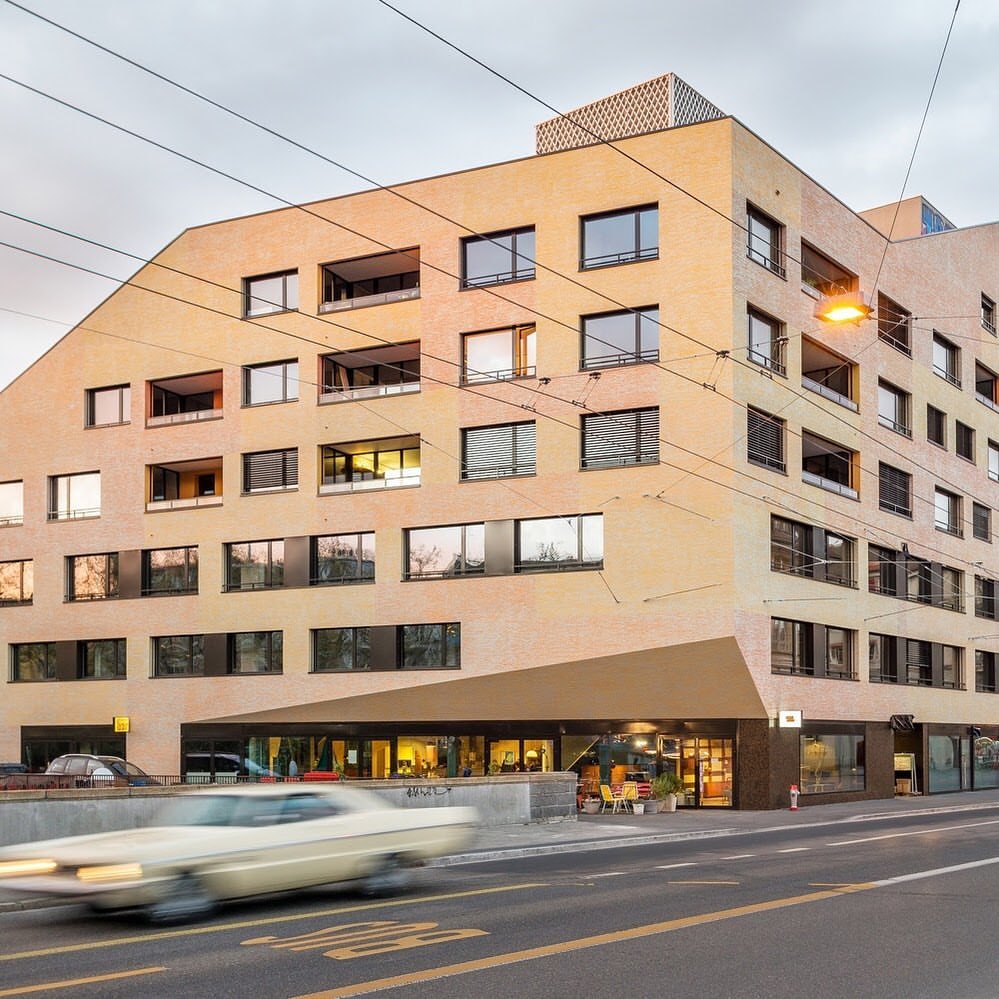 1.1
This week we continue our journey through Swiss Utopias by exploring Zürich's Kalkbreite: a housing cooperative that has much to teach cities with housing shortages. Featured at #BiennaleArchitettura2021 to explore the question 'How will we live together?', Kalkbreite offers a new model that doesn't follow the troublesome logic of supply and demand. Instead, it offers a vision of affordable housing in cities where rents are very high. Kalkbreite is the result of a movement launched to revive cooperative housing. During the housing shortages of the 1990s, the Swiss Parliament asked Zürich to "support the creation of cheap and healthy housing" for working-class employees, but the city only owned 30% of the land and couldn't afford to build more houses. The cooperative model suddenly became interesting for the city, and so a new idea of cooperative living was born on the wastelands of deindustrialization. In 1993, Hans Widmer joined forces with the graphic designer Martin Blum and the architect Andreas Hofer to sign a manifesto laying the foundations of their utopia: a large district combining housing and work, with local shops and services – such as kindergartens, laundries and infirmaries – managed by the inhabitants. Kraftwerk 1 was born in 2001 and it was an impetus to a new generation of cooperatives – like Kalkbreite – which aim to reinvent life in the city. But their ambitions don't end simply at providing affordable housing. Instead, Swiss communal projects aim towards urban and social transformation.
1.2
How can communal living projects like Kalkbreite in Zürich change our cities for the better? These cooperatives are an instrument of urban transformation, with a number of immediate benefits that can help combat climate change and inequality: 1/ They allow the multiplication of renovation operations; 2/ They participate in the activation of public space; 3/ They recreate mixed-used spaces for people-centred cities; 4/ To promote sobriety, ecology, diversity, solidarity and involvement of its inhabitants; 5/ To offer low-cost housing to the members of the cooperative; 6/ To provide public facilities such as schools; 7/ To encourage the principles of democracy and participation, as all of the important decisions are made by a general assembly.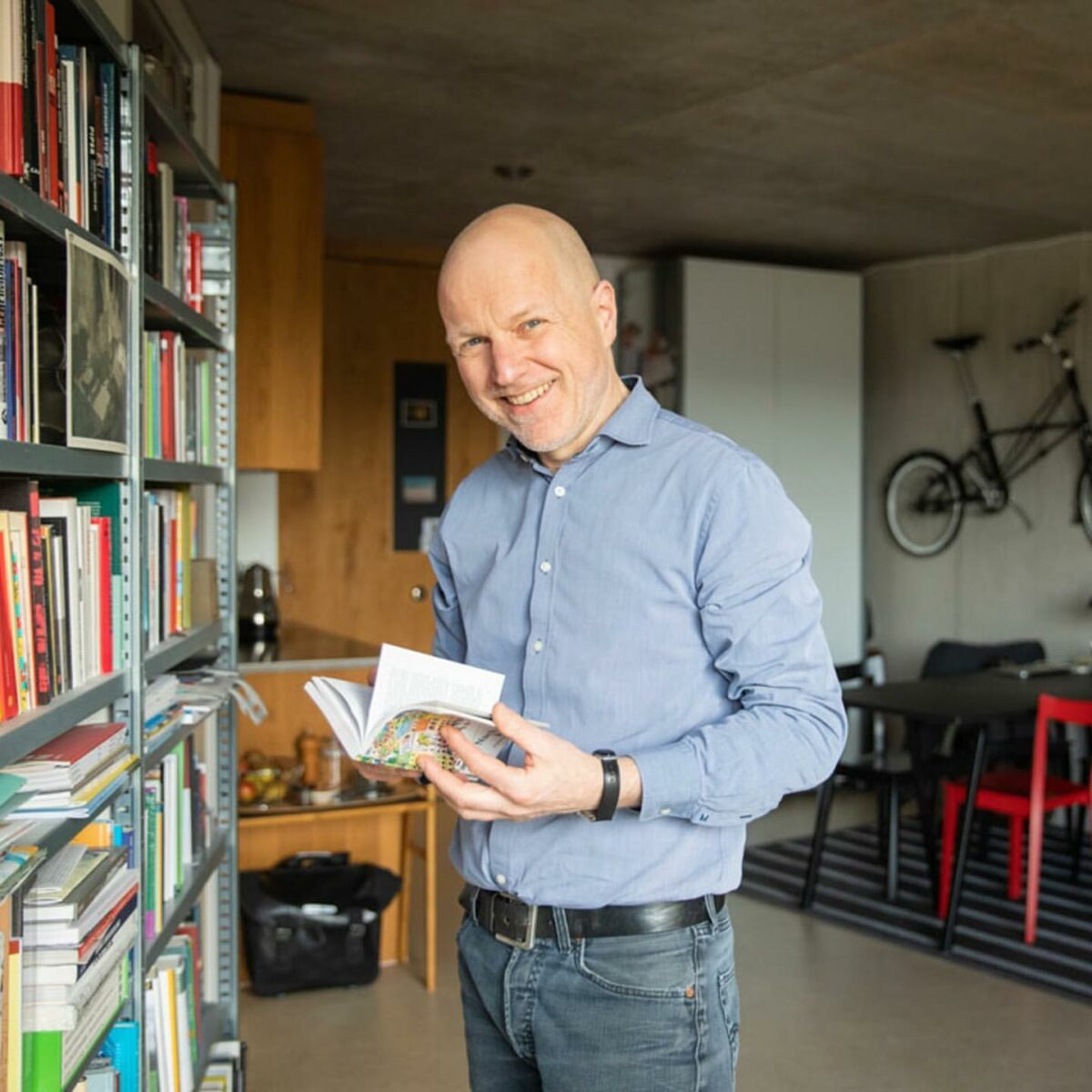 1.3
Kalkbreite is not just a place to live for its residents, but it is conceived as a kind of urban laboratory. The result is not only cheaper flats, but also more architecturally and ecologically ambitious goals: "Here, we don't just live. We invent other, more ecological ways of living", explains Fred Frohofer, a resident of Kalkbreite. So far, it's proven to be a roaring success. Every year, Kalkbreite attracts many visitors: architects, students or journalists who want to take a closer look at this prototype of the housing of the future. The complex is far from the spartan squats that could be found in Zürich during the 1980s. At Kalkbreite, residents have access to a large laundry room, a library, a yoga room, vegetable patches on the roof and several rooms that can be transformed into a DIY workshop, a sports room, an organic grocery shop, a cinema, shops (40% of the building's surface), a restaurant and a birth centre. The cooperative has also guest rooms for rent. There is a tremendous emphasis on community, too, as Kalkbreite tries to ensure a mix of residents by selecting applicants – according to age, origin, income – to resemble a "miniature Switzerland". And all of the 260 residents (who are all renters) have signed a clause in their contract committing themselves not to own a car, putting the environment foremost in mind. Unlike co-operatives found elsewhere, Kalkbreite's communal ownership and the pooling of finances for a common interest form the basis for different ways of living together that can meet the challenges of 21st-century life.