In the Swiss alpine landscape of the Engadin valley, Polish sculptor Paweł Althamer's 'Franciszek' transforms a 17th century hut into a mysterious chapel.
For its inaugural exhibition, the Beatrice Trussardi Foundation has invited Polish artist Paweł Althamer to present an installation in a mountain hut 2000 metres above sea level in Val Fex, the centre of one of the most fascinating hiking routes in the Engadin. A quintessential example of the confrontation between age-old traditions and modernisation in rural Europe, the alpine valley of the Engadin is the point of departure for a reflection on the region's recent transformations—both environmental and social. Over the centuries, the Engadin's geographical position as one of the highest inhabited valleys in Europe and its distinct geological formations have made it a place beloved by artists and intellectuals.
In this modest 17th century hut, only accessible by foot or horse-drawn carriage, Paweł Althamer will create one of his 'tableaux' in which he combines memories of sacred art with vernacular influences from various cultures. At the heart of this installation is the figure of St Francis, chosen as the symbol of a deep communion with nature and of a simultaneous detachment from earthly possessions.
In Althamer's works—often created with organic materials such as grass, leaves, wax, animal entrails, and skins—reality and fiction merge to provide a fantastical and mysterious atmosphere. Within this world human figures are the recurring units against which to measure reality while simultaneously functioning as gateways to spiritual experiences. This installation is rooted in the tradition of a 'visionary Switzerland', as described by curator Harald Szeemann, which in the Engadin inspired an unusual combination of spiritualism and materialism as seen in the work of Friedrich Nietzsche, Giovanni Segantini, Lou Salomé and Alberto Giacometti, each profoundly influencing the way we imagine and experience nature.
Mountain Hut in Val Fex, Engadin, 2021
Site of Pawel Althamer's project for the Beatrice Trussardi Foundation
Courtesy Beatrice Trussardi Foundation
Photo by Marco De Scalzi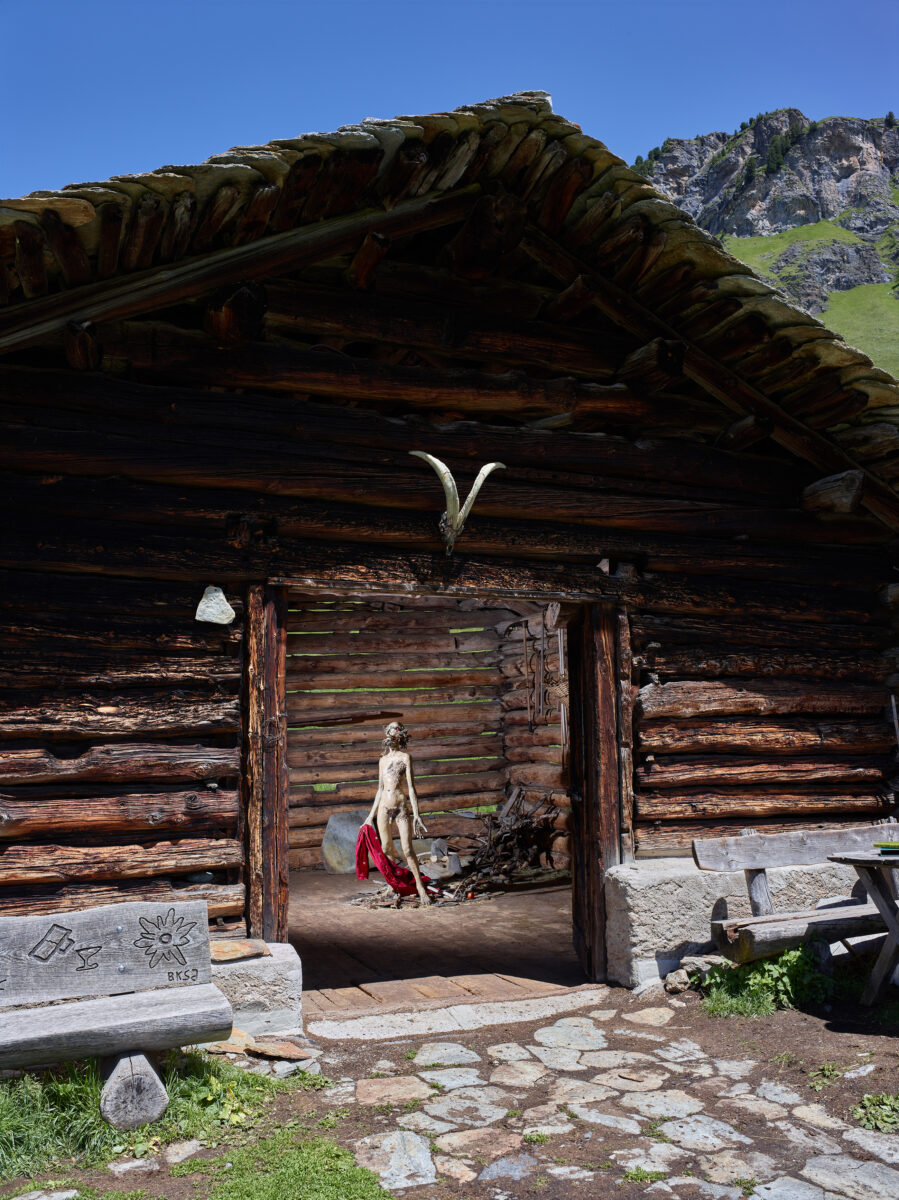 Pawel Althamer, 'Franciszek', 2021.
View of the installation in 17th century mountain hut, Val Fex.
Mixed media.
Commissioned and produced by the Beatrice Trussardi Foundation, 2021
Courtesy of the Beatrice Trussardi Foundation
Photo Credit: Marco de Scalzi
INTERVIEWS